Base11
Base 11 provides funding, equipment, facilities and curriculum for hands on STEM education and training. We have set out to solve the growing STEM talent pipeline crisis which is exacerbated by the underrepresentation of women and minorities. Our partners from industry, academia, government and philanthropy are united around a common goal: to empower high potential, low resource students with the mindset and skills we need to fill Next Frontier jobs and launch game changing new technology companies of the 21st century — from data analytics, autonomous systems and nanotechnology to space tech, biotech and advanced manufacturing.
To date, Base 11 has impacted over 10,000 students, giving them hands-on, real-world, project-based learning experiences. We are deeply proud of our students, and of the impact Base 11 and our partners have made. See all that we accomplished last year in our annual report, here. , including unmanned air systems (drones), micro satelites, and STEM entrepreneurialism including the installation of MIT-originated Fab Labs. For the highest performing students, we facilitate scholarships and paid internship opportunities. The goal for all our programs is to lead participating students directly into a 4 year university, a career, or a successful entrepreneurial path. Learn More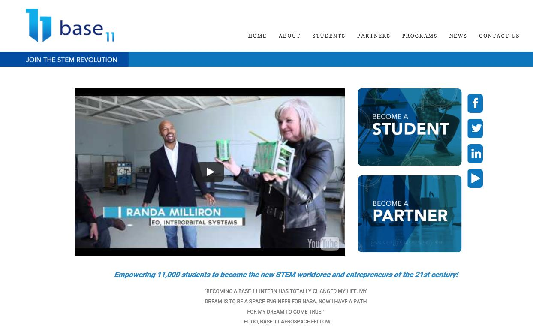 DISCOVER HOW BASE 11 IS REVOLUTIONIZING STEM
The Wealth Project
My Money Mentor's mission to improve people's life experience by helping them achieve mastery over their finances. CIFE's program, "Money Mentor", will eliminate the worry and confusion associated with managing money by empowering citizens of all ages to practice sustainable financial habits leading to a lifetime of independence and opportunity.